CHARLESTON SCENE / POST & COURIER:

FEBRUARY 2022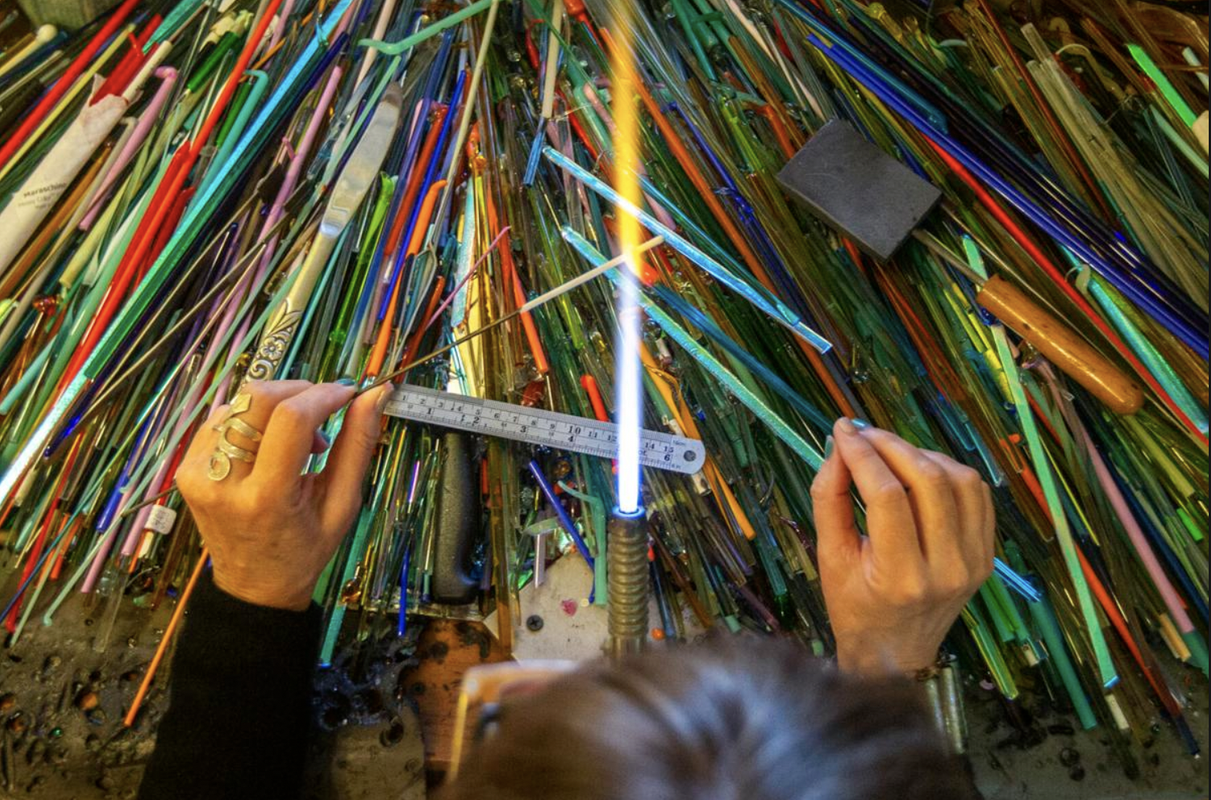 NEW SOUTH FINDS Feature:
March 2020
QUARANTINE CREATIONS: Charleston Post & Courier Feature
April 2020
Charleston Scene readers share their quarantine creation during social distancing...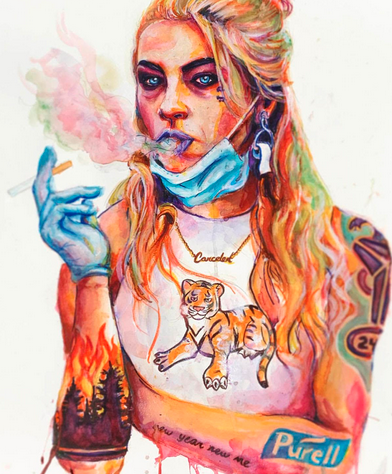 ORNAMENT MAGAZINE ARTICLE
March 2016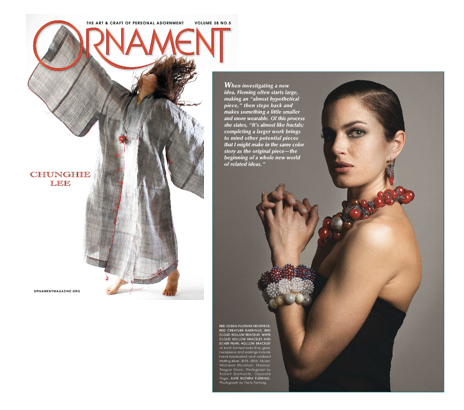 CHARLESTON MAGAZINE
Spring 2016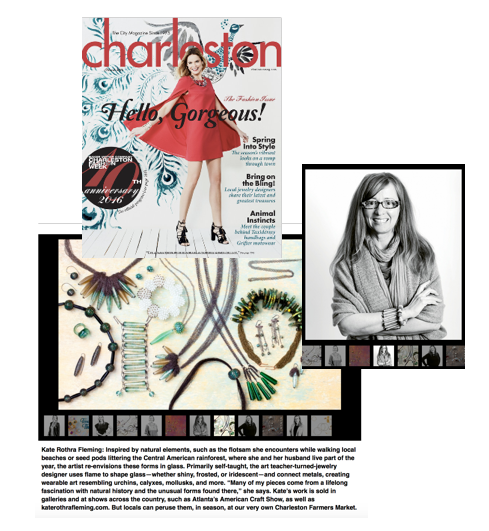 SHELBURNE MUSEUM EXHIBITION, Shelburne, VT
November of 2014 - March 2015 Exhibition 'Natural Beauties: Art Nouveau to Now. Watch the New England News short video with a feature of phosphorescent Ocean neckpiece here.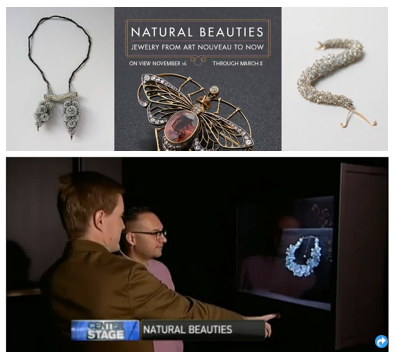 PENLAND WORKSHOP, 'Multiples of Abundance: Designing Jewelry in Glass'.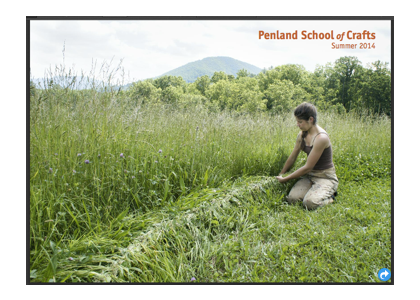 LARK BOOKS, 1000 Beads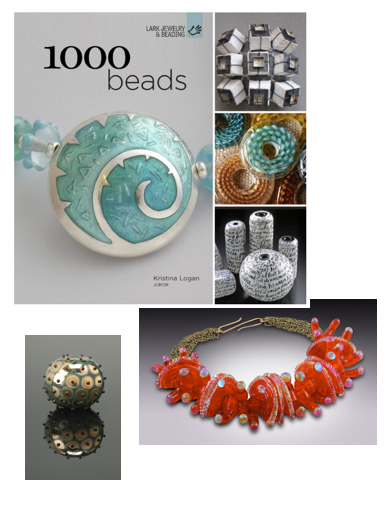 FLOW Magazine: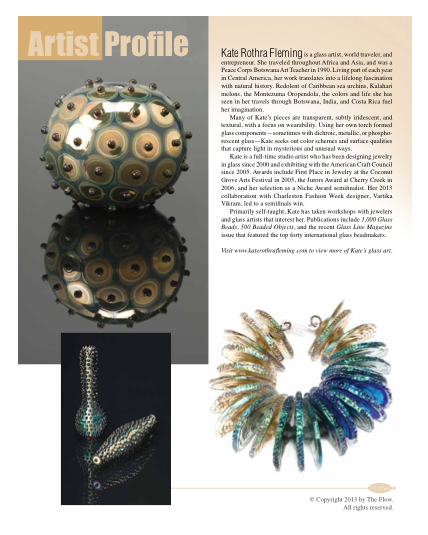 LARK BOOKS, Showcase 500 Art Necklaces:
GASLINE MAGAZINE, Top 40 International Beadmakers: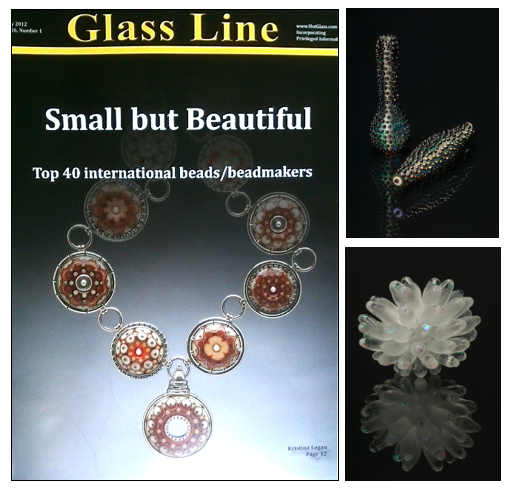 CHARLESTON FASHION WEEK, runway collaboration with emerging designer, Vartika Vikram: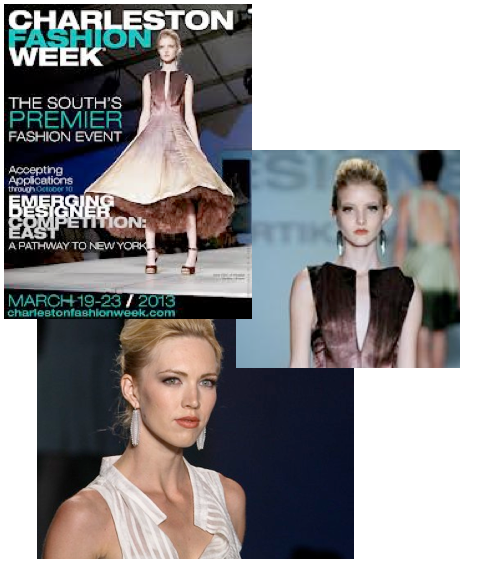 LARK BOOKS, 500 Beaded Objects, and 1000 Glass Beads: